El Questro Specials; Don't miss out!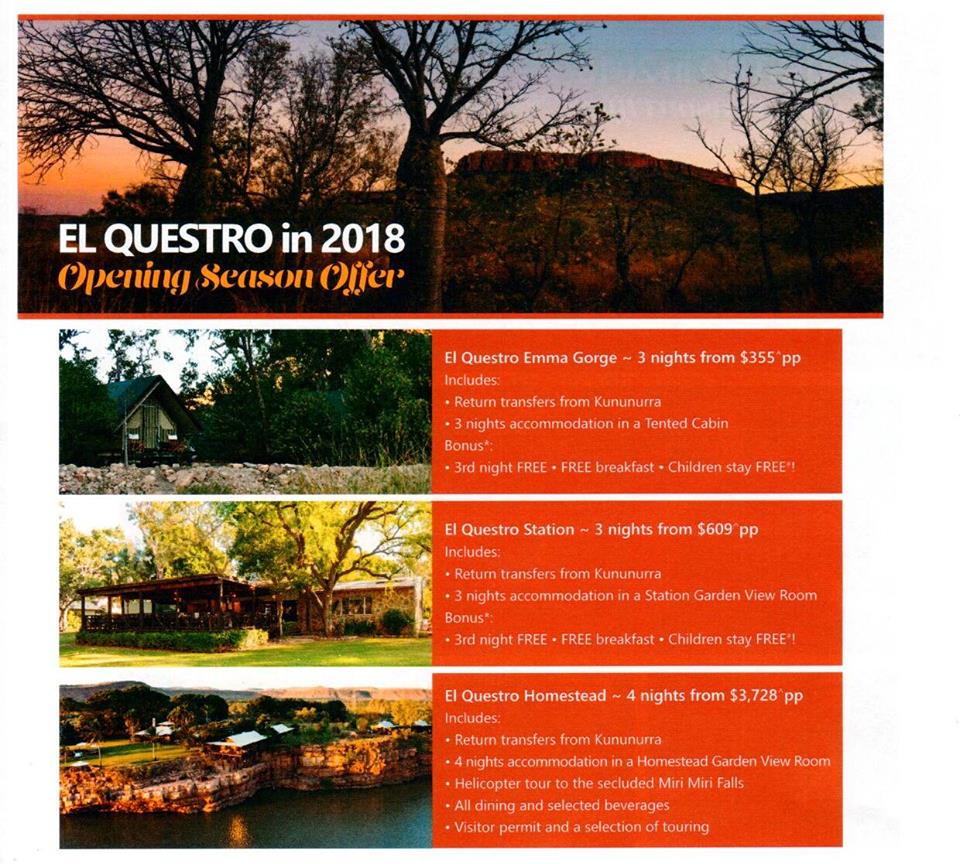 Planning a Top End trip for 2018. Contact us to book your stay at El Questro.
Make 2018 the year you escape to a place of exploration and self-discovery with all-encompassing luxury and comfort in the heart of the Kimberley.
Go on a private tour to Zebedee thermals springs, on a cruise down the Chamberlain River and enjoy gourmet and locally-sourced meals under the Kimberley stars.
For a limited time only and when you book 4 nights or more, you will receive:
15% off accommodation
Complimentary helicopter tour for 2 people to the secluded Miri Miri falls
Plus complimentary offerings including:
All dining
A selection of wine, beer and spirits
In-room minibar, restocked daily
Visitor permit
Exclusive use of Zebedee Thermal Springs
Exclusive Homestead Chamberlain Cruise
Guided gorge walks
Self-drive boats
Bush, Culture, History & Nature Tour
Bird watching Tour
These specials available to book and pay deposit by 20 April or until all sold out.